Metal Siding
Home »
Hardy Rib Exposed Fastener Panels
The Hardy Rib Panel is very affordable as a siding option for your barn or garage. We stock (in coil form) 16 colors for the Hardy Rib Panel. This panel carries a 40-yr Paint and Lifetime Steel Warranty.
Hardy Flush Wall Siding/Soffit
The Hardy Flush Wall panel is an extremely versatile steel panel and is a great way to complete your steel roofing or siding project. The HardyFW panel can be used as a flush wall siding, soffit, under deck, or interior liner option, which gives you that finished and complete look for your project.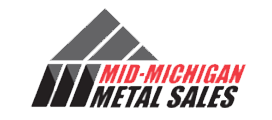 Call (800) 615-8416 for all your Metal Roofing Needs.
Shop our Online Store
Flat rate shipping & quick turnaround on Hand Tools, Roofing Panels, Pipe Boot Flashings, Fasteners, and more!