Roser Stone Coated Steel Shingles
Since 1978, Roser Roofing Systems has been providing superior metal roofing shingles solutions using innovative stone-coated steel technology. Roser metal roof shingles are designed to last while providing a visually appealing look that can increase your property's curb appeal and value.
At Mid-Michigan Metal Sales in Michigan, we offer an extensive selection of Roser roofing systems for residential and commercial projects. Our experienced team can provide professional advice on the best products to meet your needs and budget. Our selection of Roser metal roof shingles includes Cleo Barrel Tile, Stonewood Shake, Steelguard, and Piano Shingle styles that are ideal for both traditional and contemporary architecture.
Roser products feature stone-coated steel construction, which is designed to be lightweight yet incredibly durable. The unique combination of materials used in Roser shingles helps to protect your new metal roof from high winds, extreme temperatures, and other harsh weather conditions. Each type of tile offers a unique style that can add visual appeal to your home or business.
Roser Stone Coated Steel Shingles also offer an impressively long lifespan. The stone-coated steel construction ensures that the tiles will remain strong and resilient for many years to come. Additionally, the tiles are covered by a 50-year warranty from Roser Roofing Systems, giving you peace of mind that your replacement roof will be safe and secure for many years.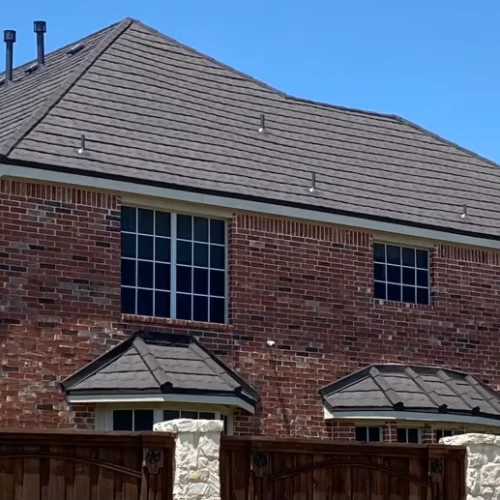 Piano Shingle
Introducing the breathtaking Piano Shingle by Roser Roofing Systems! This remarkable stone-coated steel shingle not only captures the classic charm of traditional Asphalt shingles but also boasts the unmatched durability and strength of steel, all at an incredibly affordable price. With its impressive 50-year limited warranty and outstanding Class A fire rating, rest assured that you will be shielded from the elements in unparalleled style for many decades to come.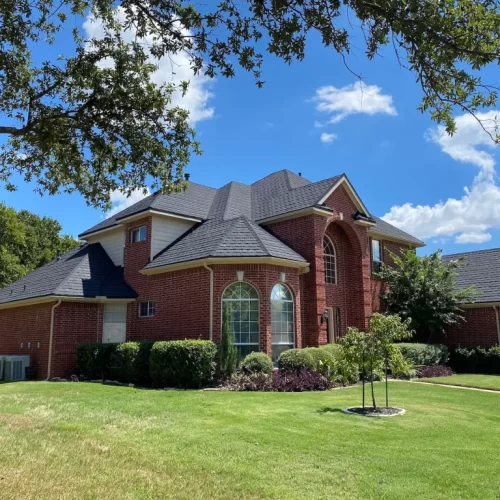 Steelguard Shingle
The Steelguard Stone Coated steel shingle from Roser Roofing is an exceptional choice for homeowners seeking a long-lasting, modern stone-coated steel roof. With its sleek design and minimal exposed fasteners compared to the Piano metal roof shingles, Steelguard offers an exciting and premium upgrade from traditional Asphalt shingles that will elevate the look of any home.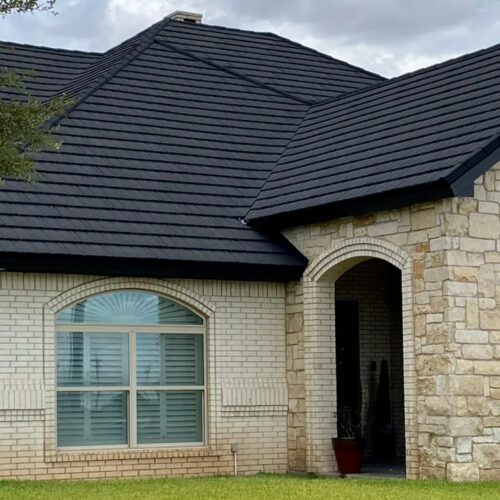 Stone Wood Shake
The Roser Stone Wood Shake boasts the timeless charm of traditional wood shakes, combining it with low-maintenance durability and the unparalleled strength of steel. Engineered to withstand the fiercest forces of nature, including hurricanes, fires, hailstorms, and earthquakes, this remarkable replacement roofing solution by Roser is a thrilling investment for your home or commercial building, no matter where you are located.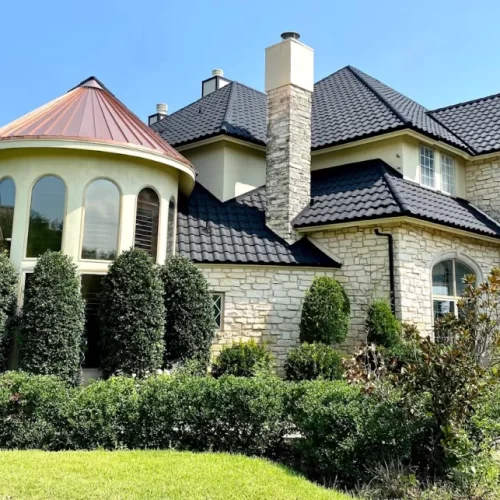 Cleo Barrel Tile
The Roser Cleo Barrel Tile is a 2-1/2" tall, stamped Roman Barrel style profile. With multiple color options and a lightweight design, this stone-coated steel panel can be installed on almost any structure. The interlocking steel panels are rated Class IV for impact resistance, making them a great choice for hail protection.