Gentek Universal™ Steel Siding
Featuring two classic profile designs, Universal conveys the traditional warmth and charm of a freshly painted wood finish while wrapping your home in a rugged steel exterior. And when you consider the punishing weather and other hazards your home must endure, you'll see why this premium steel siding is an excellent choice.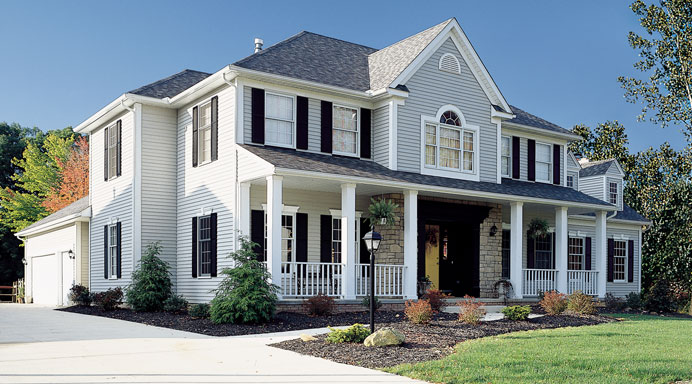 Features
AZ50 Galvalume® Steel
A thick PVC finish that's three and one-half times thicker than most conventional coatings.
Low maintenance siding
A great Building Green Product. Being made from steel the siding can be recycled if the time ever came to replace it.
Made in USA
Lifetime limited warranty
50 year hail warranty
15 year chalk and color change warranty
For complete warranty information, including limitations, ask the customer service representative for a copy of the SteelSide steel siding warranty.
Additional Information:
Universal Steel Brochure- Click here. (.pdf file opens in new tab)
Available Colors:
Colors will vary based on user's screen settings. We recommend that you make final color selections using actual product samples.
Shop our Online Store
Flat rate shipping & quick turnaround on Hand Tools, Roofing Panels, Pipe Boot Flashings, Fasteners, and more!