Hardy Rib Metal Roofing Panels
The Hardy Rib Premium Panel is a very affordable option for roofing or siding and typically runs less than standard asphalt shingles. All Hardy Brand products are made with steel that is code compliant for residential steel roofs in the State of Michigan.
Not all Steel Roofing is Created Equal. Make an Educated decision. Learn more Here.
Can be installed over an asphalt shingle roof**
16 standard colors in stock (in coil form)
4 Textured Paint colors available. (See below for more info.)
 29 gauge (.015 minimum thickness before paint)
Made Standard in #1 Prime AZ50 Galvalume® Steel.
G-100 Galvanized Steel is available for buildings used for animal confinement. (12 colors, special order)
Structural strength ASTM-A653, grade 80 steel
Code Compliant for Michigan Residential Building Code.
Weighs on average 68 lbs per 100 sq. ft.
Iron Clad 40-year Paint and Lifetime Steel Warranty.
36″ wide nominal coverage.
Made in sizes 2ft to 55ft, cut to the whole inch.
Exposed Fastener Panel System.
Order production time: 1 business days*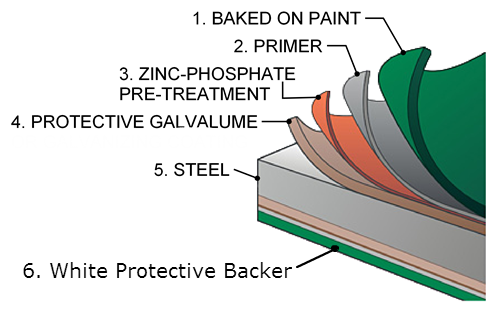 The Hardy Rib Premium Panel has a deep channel anti-siphon rib to prevent capillary action, along with five 3/4″ major ribs and eight minor ribs to decrease oil canning. This panel is similar in design to Premium Pro Rib®, Classic Rib®, Tuff Rib®, Ultra 2000, 5Rib, and Master Rib panels. The Hardy Rib panel is the most commonly used steel roofing panel in the residential market. This is because of its amazing benefits including low cost, low maintenance, superior longevity, high wind rating, and ease of installation, just to name a few.
The Hardy Rib Premium Panel can be installed over your existing asphalt shingle roof without compromising the longevity of your new metal roof. (Check with your local building codes for installing another layer of roofing over your existing roof.) If you decide to install your new metal roof over your existing asphalt shingles, we recommend using 1×3 purlins or 2×3/2×4 purlins. As an alternative, you can install synthetic felt or 1/4″ fan fold foam over your existing shingles. The most important thing is you must have a permanent vapor barrier between you existing shingles and your new lifetime metal roof. The reason for a permanent vapor barrier is simple. The granules from the asphalt shingles will scratch the back side of the panel causing premature failure and will void the warranty on the panel. (Do not use saturated felt paper as a vapor barrier. Saturated felt is not considered a permanent vapor barrier and will void your warranty.) 
All Hardy Rib Premium Panels come with an exclusive Iron Clad 40-year Paint & Lifetime Steel Warranty. Warranty available here.
Our Hardy Rib panel is made from #1 premium steel and painted with either AKZO Nobel's Ceram-A-Star 1050 paint system or Valspar's Weather XL paint system. Learn more about the paint systems we use at the bottom of this page. The Hardy Rib Premium Panel has eight layers of coatings to complete the paint system. It also features an exclusive 40-year paint & lifetime steel warranty. With the best warranty and paint coatings available in the industry, you will know your home will be protected from the elements for over a hundred years.
The HardyRib Premium Panel can be purchased in store, over the phone, or via our online store. Click here to shop now.
*Buy today. Pickup tomorrow/24 hour turnaround time starts after the order confirmation has been signed. Lead time applies for HardyRib or EconoRib panels picked up from our Burton, MI location. Depending on the time the confirmation is signed, type of trims ordered, and current color availability, additional lead times may apply.
**Contact your local building department to determine if a tear-off is required.
---
Textured/Crinkle Finish Paint.
Textured Paint Colors Available
Green, Charcoal, Rural/Rustic Red, and Burnished Slate
WeatherXL Crinkle Finish
The strength of beauty, and the beauty of strength.
This high-durability European roofing and wall panel material is now being introduced to North America, after customization for our specific coating standard needs. WeatherXL™ Crinkle Finish harnesses breakthrough technology to combine the look of authentic shingles and the durability of modern coatings as well as unique appearances for wall panels. A number of potential applications for this coating are still emerging, but wherever appearance, hardness and durability are important, WeatherXL Crinkle Finish should be a top consideration.
Color and texture
The unique texture redirects light for enhanced visual depth, promising a step-change improvement over flat-panels' appearance. The coating has been responsively designed, so its subtle shading mirrors the eye's natural horizontal motion.
4 Textured Paint Colors. (Green, Charcoal, Rural/Rustic Red, Burnished Slate)
29 gauge (.015 minimum thickness) AZ50 #1 Prime Galvalume® Steel.
Structural strength ASTM-A653, grade 80 steel
Code Compliant for Michigan Residential Building Code
Weighs on average 67 lbs per 100 sq. ft.
Iron Clad Lifetime Paint and Lifetime Steel Warranty.
36″ wide coverage.
Made in sizes 2ft to 55ft, cut to the whole inch.
Exposed Fastener System.
Lead time: Varies, please call
Use this table to determine appropriate fastener distance based on your live load and wind load requirements.
Industry standard for the State of Michigan is 24 inch span.
                            Live Load (PSF) | Wind Load (PSF)
| | | | | | | | | | | | | |
| --- | --- | --- | --- | --- | --- | --- | --- | --- | --- | --- | --- | --- |
| Span (Inches) | 18″ | 24″ | 30″ | 36″ | 48″ | 54″ | 18″ | 24″ | 30″ | 36″ | 48″ | 54″ |
| 29 Gauge | 199 | 112 | 71 | 49 | 28 | 22 | 211 | 118 | 76 | 52 | 49 | 23 |
Notice:
1. Theoretical allowable loads are based on section properties and allowables calculated in accordance with 2001 AISI Specifications.
2. Theoretical allowable loads are based on three or more uniform spans.
3. For roof panels, deduct self weight for actual 'live load' capacity of the panel.
4. These loads are for panel strength. Frames, purlins, decks and fasteners must be designed to resist all loads imposed on the panel.
Wondering how HardyRib Panels are made? Watch the video below.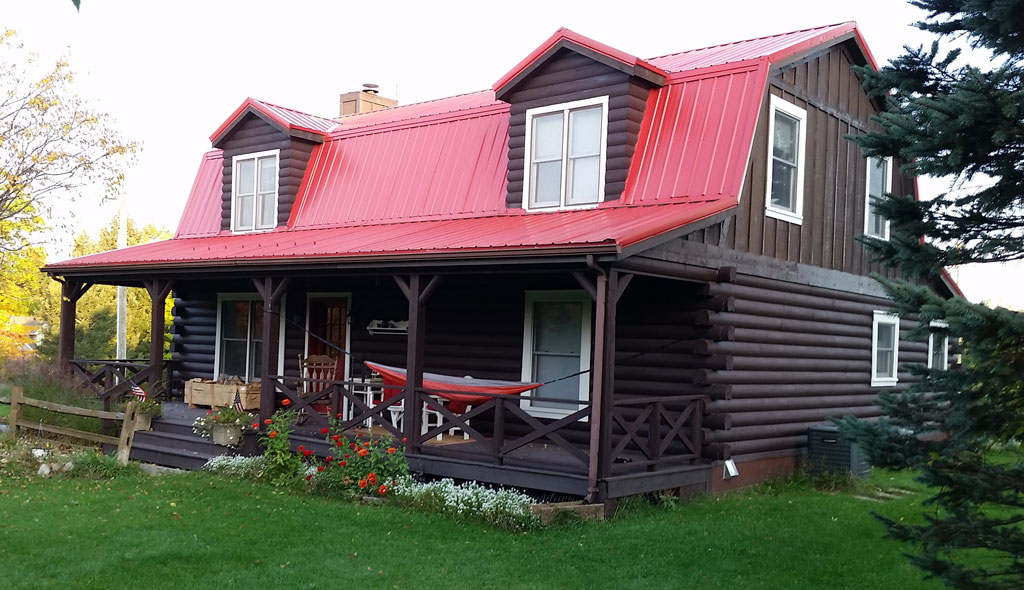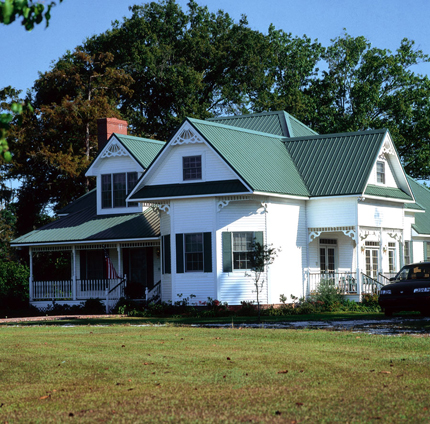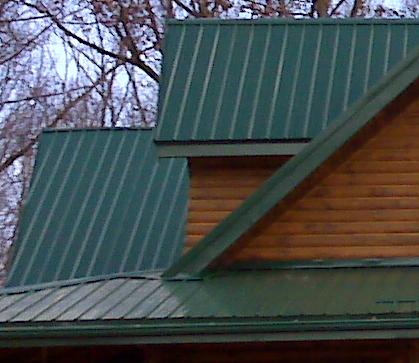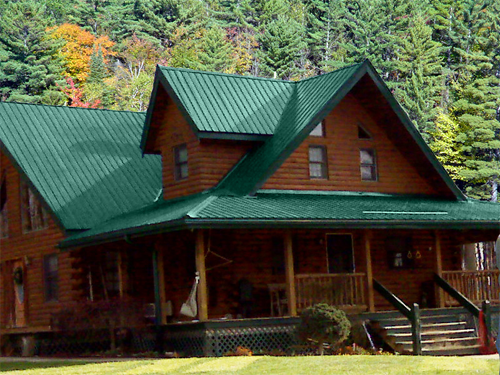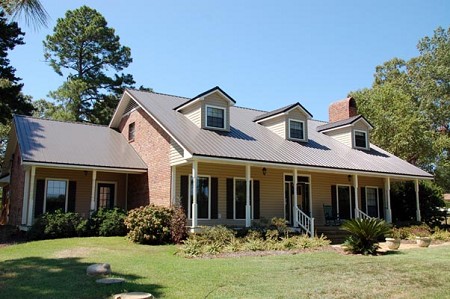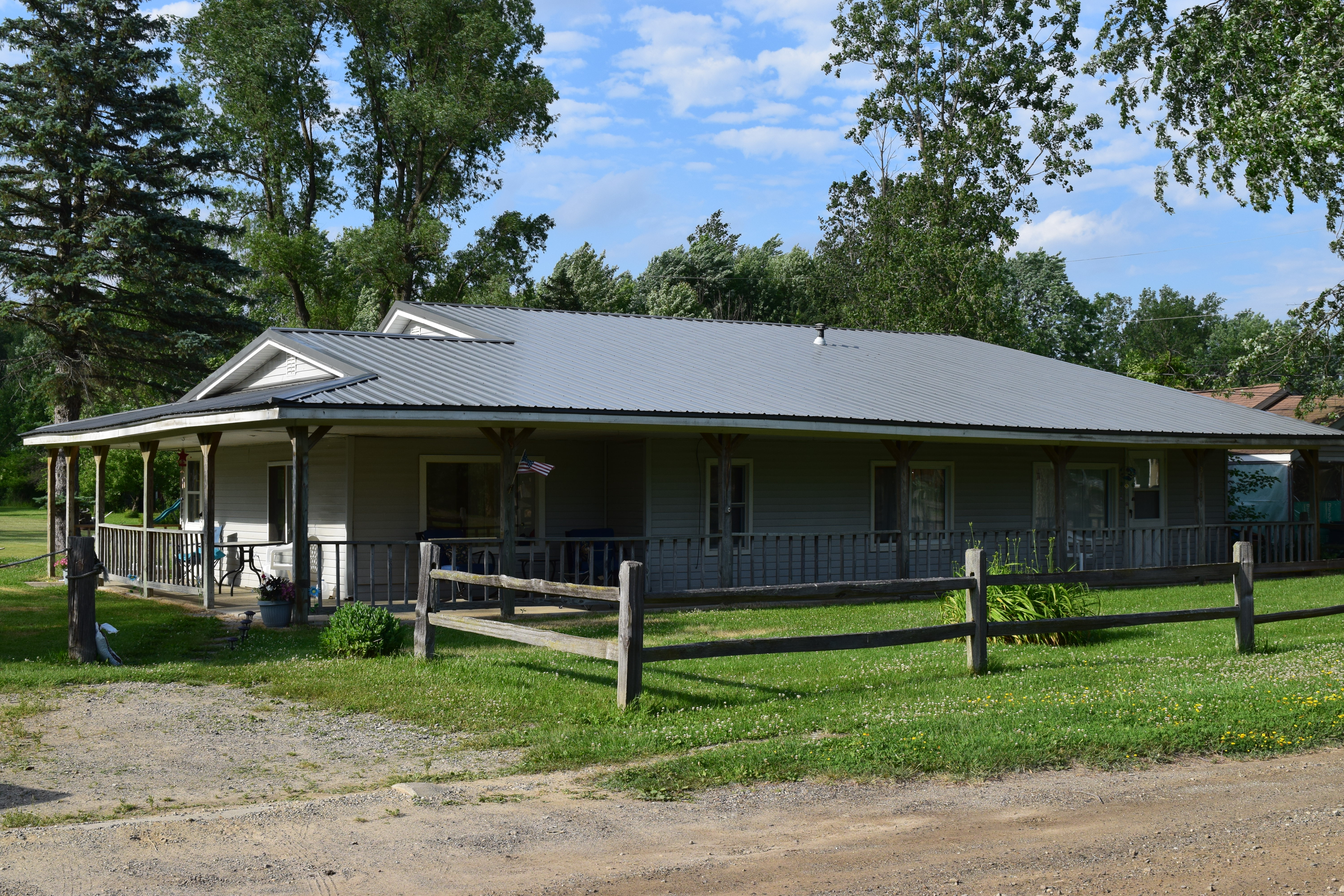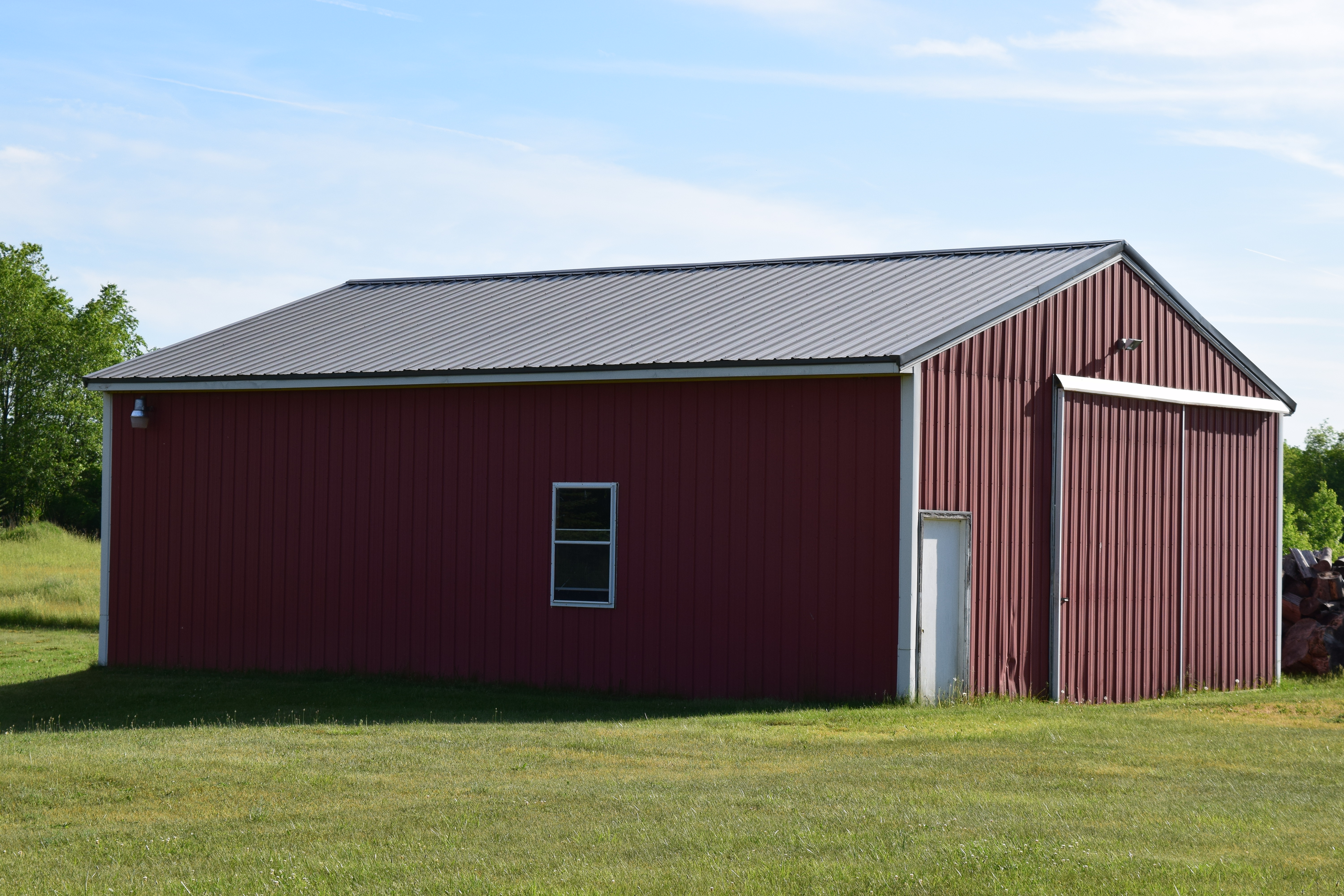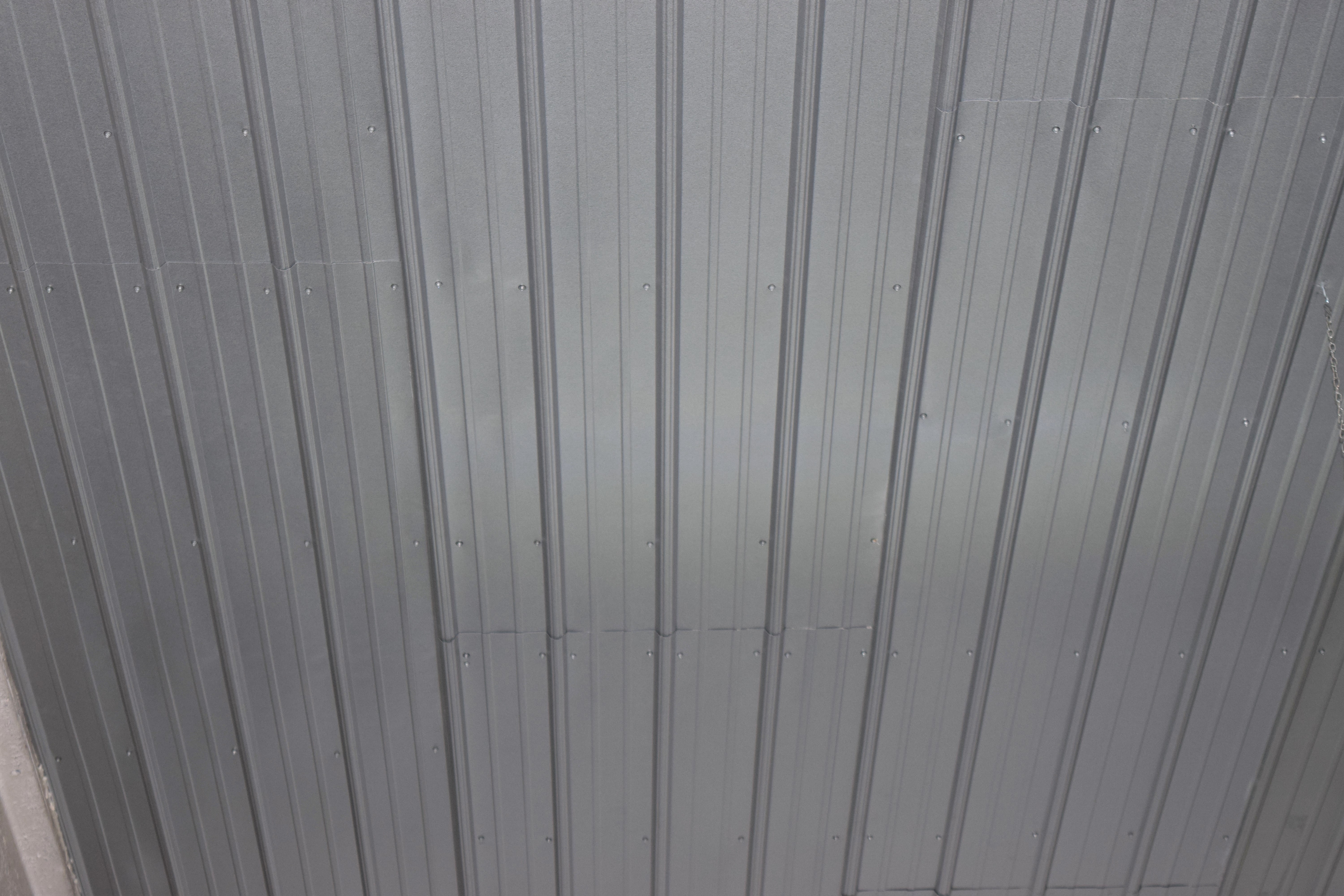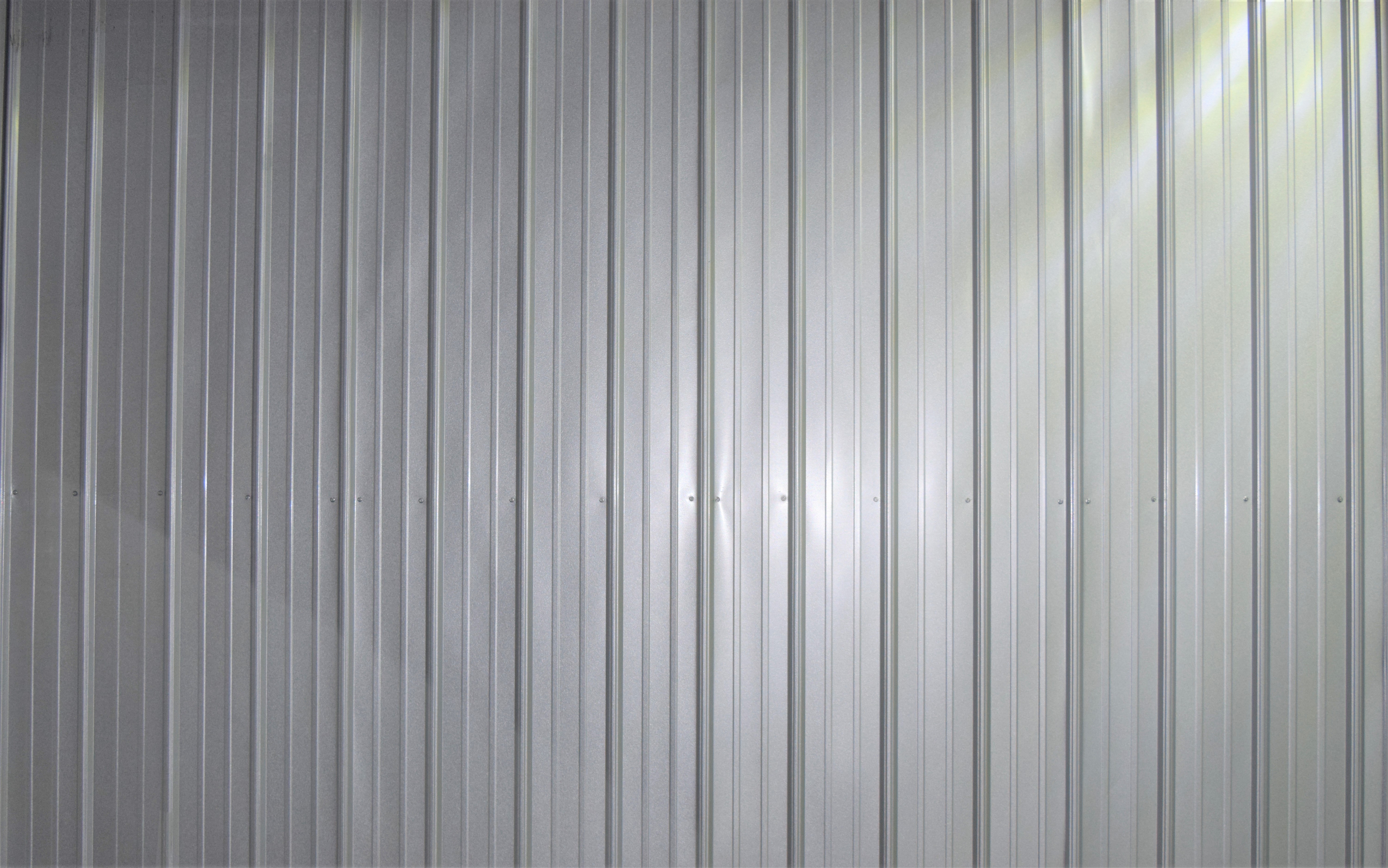 Downloadable Installation Guide (PDF)
Downloadable Standard Trim Pieces (PDF)
View the Color Chart (JPG)
---
Most Important, The Paint Systems We Use.
AKZO Nobel
CERAM-A-STAR® 1050
The industry's best silicone-modified polyester coil coating system
CERAM-A-STAR 1050 is a silicone-protected polyester coil coating system designed exclusively for the metal construction industry.
Built on the proven strength of CERAM-A-STAR 950, AkzoNobel's CERAM-A-STAR 1050 is the industry's best and strongest SMP coil coating system, offering superior color stability, chalk resistance, fade resistance and gloss retention.
Unique chemistry
CERAM-A-STAR 1050's proprietary resin formulation provides the backbone for this revolutionary SMP system. It's combined with ceramic and inorganic pigments and other enhancements to our award-winning CERAM-A-STAR 950 system to create the most durable SMP finish available.
This two-coat system, using our high-performance primer, provides exceptional durability and offers superior resistance to moisture and UV exposure, with excellent flexibility and abrasion resistance. The unique and highly-durable topcoat provides the best color stability and gloss retention of any SMP product.
Only the best pigments are used
It is well known throughout the coatings industry that use of the right pigment combination is critical in formulating a finish that will resist color fade. Only ceramic and select inorganic pigments are used in CERAM-A-STAR 1050 finishes to ensure years of durability.
Ceramic and select inorganic pigments are recognized as the most durable, having proven their performance in hundreds of years of use in porcelain and ceramic products. Other types of pigments may be portrayed as being durable, but none can offer the same long term performance as ceramic and select inorganic pigmentation. They deliver many years of superior weatherability and resistance to color change.
View the CERAM-A-STAR® 1050 Brochure     View the CERAM-A-STAR® 1050 Specs
---
Sherwin Williams WeatherXL™ Crinkle Finish
WeatherXL™ Coil Coating Systems
WeatherXL and WeatherXL Crinkle Finish are cutting-edge formulations known for their durability in extreme conditions. These two-coat systems provide strong resistance to scratching, chalking, fading, and weathering.
Benefits
WeatherXL and WeatherXL Crinkle finish coatings provide a number of unique benefits including:

Superior weatherability
Best resistance yet to chalking, fading and scratching for SMP
Exceptional color and gloss retention
Outstanding color consistency
Proven durability

Colors
WeatherXL coatings are available in a wide palette of colors from bright white to jet black, many of which are available in solar reflective (SR) formulations to meet ENERGY STAR® and LEED certifications.
Substrates
WeatherXL coatings can be applied to a number of pre-treated substrates including; Galvalume® , aluminum, and Hot-Dipped Galvanized (HDG) steel.
End uses
WeatherXL coatings are ideal for residential and commercial building products, including:
Commercial and residential metal roofing
Agricultural and industrial metal building components
Metal wall panels
Pre-engineered metal building systems
Siding, gutters, and downspouts
View the WeatherXL™ Crinkle finish brochure here.
Shop our Online Store
Flat rate shipping & quick turnaround on Hand Tools, Roofing Panels, Pipe Boot Flashings, Fasteners, and more!