Additional Panel Profiles
Additional Metal Roofing Panel Profiles
The profiles below are made by other manufacturing companies and on average have a lead time of 3 days – 3 weeks*.
Please call customer service for pricing and specific lead times for the panel profile you are interested in.
REGAL RIB®
Regal Rib sets the standard for quality in a metal panel and provides unprecedented performance year after year.
RUGGED RIB®
The Rugged Rib panel, as its name suggests, gives roofs an appearance that conveys durability and strength.
2 1/2 CORRUGATED
Designed with bold curves and uncompromising strength, the 2 ½ Corrugated panel provides a traditional metal roof and wall aesthetic.
1 1/4 CORRUGATED
The 1 ¼ Corrugated metal panel is the preferred option for professionals with its traditional metal roof appeal.
*Lead times are subject to change at any time and are not guaranteed. 
Minimum order requirements may apply.
Lead time does not include delivery to job site.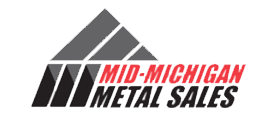 Call (800) 615-8416 for all your Metal Roofing Needs.
Shop our Online Store
Flat rate shipping & quick turnaround on Hand Tools, Roofing Panels, Pipe Boot Flashings, Fasteners, and more!